https://www.youtube.com/watch?v=4BfKFCOCJe8
READY TO INVITE MIRACLES IN YOUR LIFE?
WELL, ME TOO!
Let's face it, the past few years have been a major challenge for most of us!
After everything we've been through you might be feeling drained, overwhelmed, lost, and disconnected.
You may have experienced major life changes, there have been big shifts in energy, you may have lost a loved one, or faced health issues and had to face your fragility.
BUT WE ALL NEEDED SUPPORT, KINDNESS, COMPASSION AND CONNECTION.
I INVITE YOU TO CONNECT TO THE DEEPEST PART OF YOURSELF AND HONOR IT.
I DARE YOU TO KEEP THE FAITH AND BELIEVE IN YOURSELF.
I ASK OF YOU TO LOOK BEYOND WHAT YOU SEE AND INVITE MIRACLES.
LET US CONNECT TO RAISE THE VIBRATION TOGETHER!
INTRODUCING THE 21-DAY MANIFESTING MIRACLES CHALLENGE!
Are you ready for 21 days of healing, inspiration and miraculous solutions?
This challenge is designed to help you clear any resistance to miracles and align with ease and flow!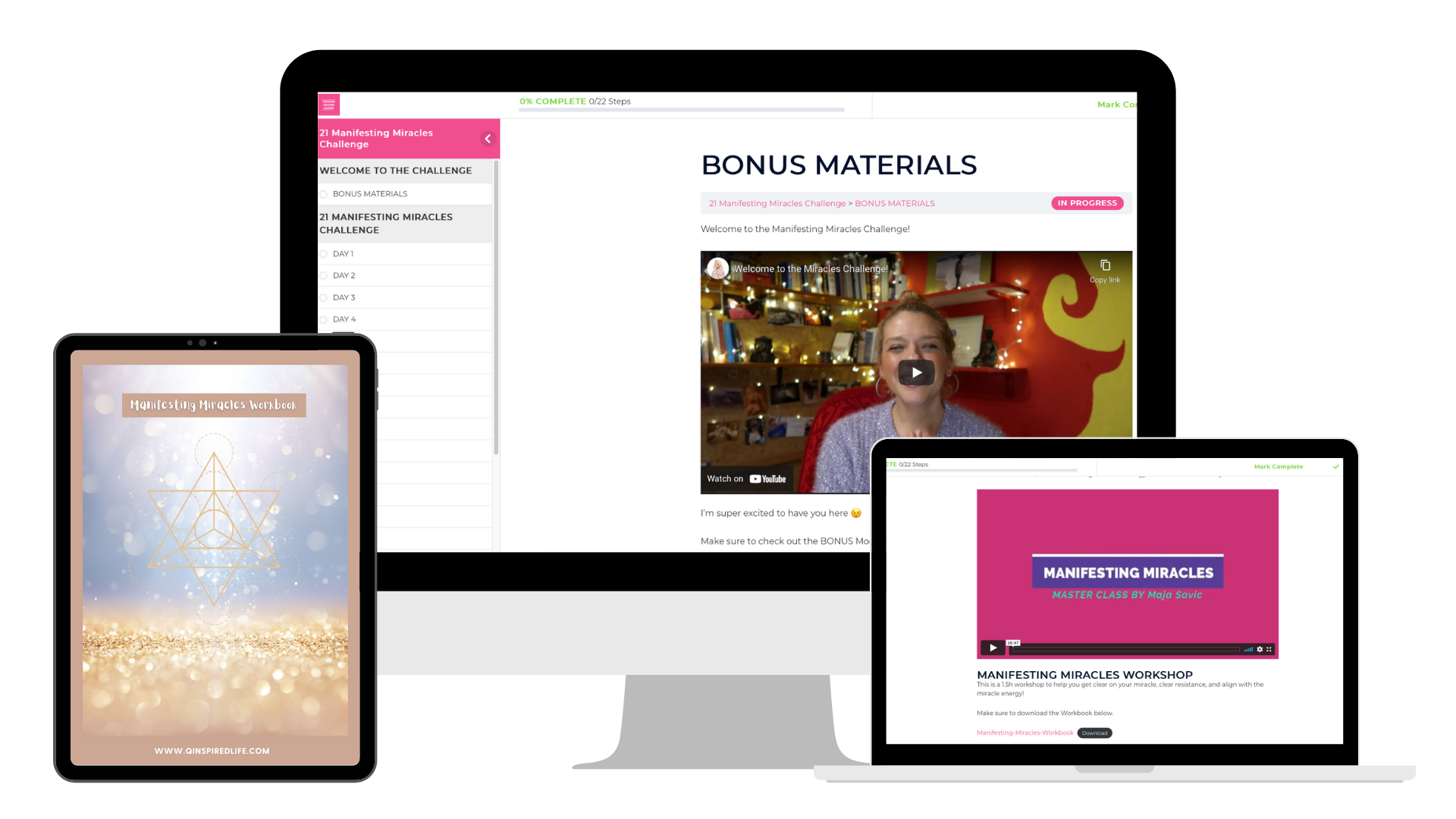 Learn what Alignment feels like and how to get there when things get challenging. You will learn practices to help you shift into awareness and out of chaos within minutes, which will help you get to zero resistance to manifest amazing things!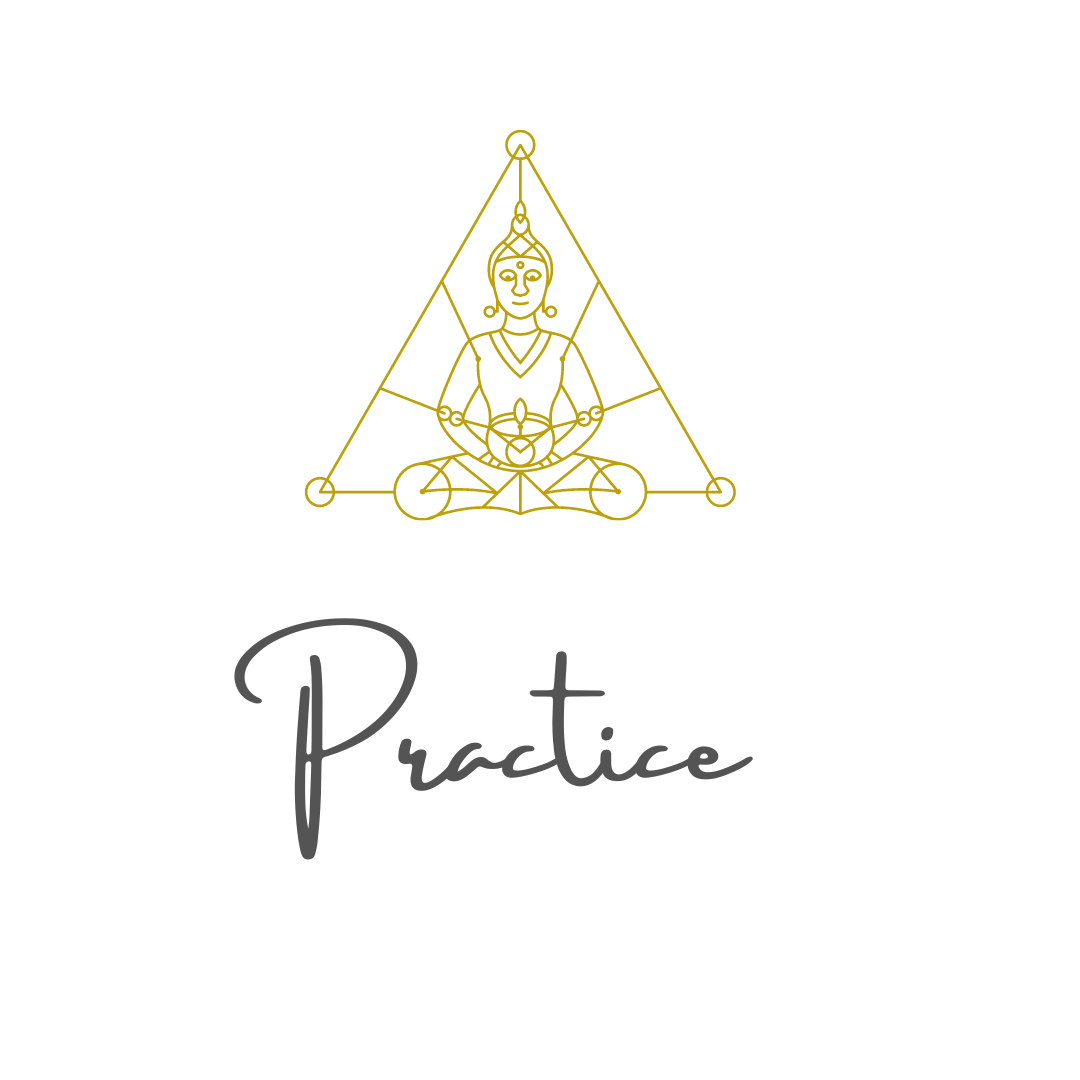 You will develop sustainable practices that are easy and don't take much of your time, so you can consistently be a magnet for miracles. These practices are a combination of techniques that I have developed over the years, which you can adapt to your personal style.
We will practice seeing beyond the 3D reality to help you see the bigger picture and build trust. When we become observers of our reality instead of staying in "victim" or "martyr" role in this game of life, we are then able to see there is a greater perspective where anything is possible. The practices we will do will help expand your awareness where you can "read" the signs with ease and allow yourself to be guided.
Once we clear resistance you will find yourself inspired and be lead to amazing ideas that can spark miracles in your life! When we are stuck in the worry we are not focused on the solutions. We often think we know best and need to control everything, but from my experience when I give up my idea of what things should be I am able to find solutions that I couldn't see before, nor I would've ever thought of! When you give yourself permission to be guided, miracles happen!
Having to struggle in life is actually a subconscious limiting belief that we can clear. We think we need to struggle to learn and to grow. However, when we clear this belief and choose to learn with joy and ease, things shift in our favor! Life doesn't have to be hard, even though it might have been our reality so far. I invite you to believe that it CAN be easy and give yourself permission to enjoy!
Clarity comes through dedicated practice of surrender and observation. Our ego mind thinks it knows best, but often times it guides us in the wrong direction, as this is fear-based thinking. When we allow our Higher Self to guide us it is always for our highest good and the highest good of all. It is a subtle voice that we often ignore and don't trust. We will practice recognizing our inner wisdom and trusting it. Once you follow this guidance and see results you will feel more confident in your own ability to read the signs and take inspired action. That usually leads to miraculous experiences!
BONUS MODULES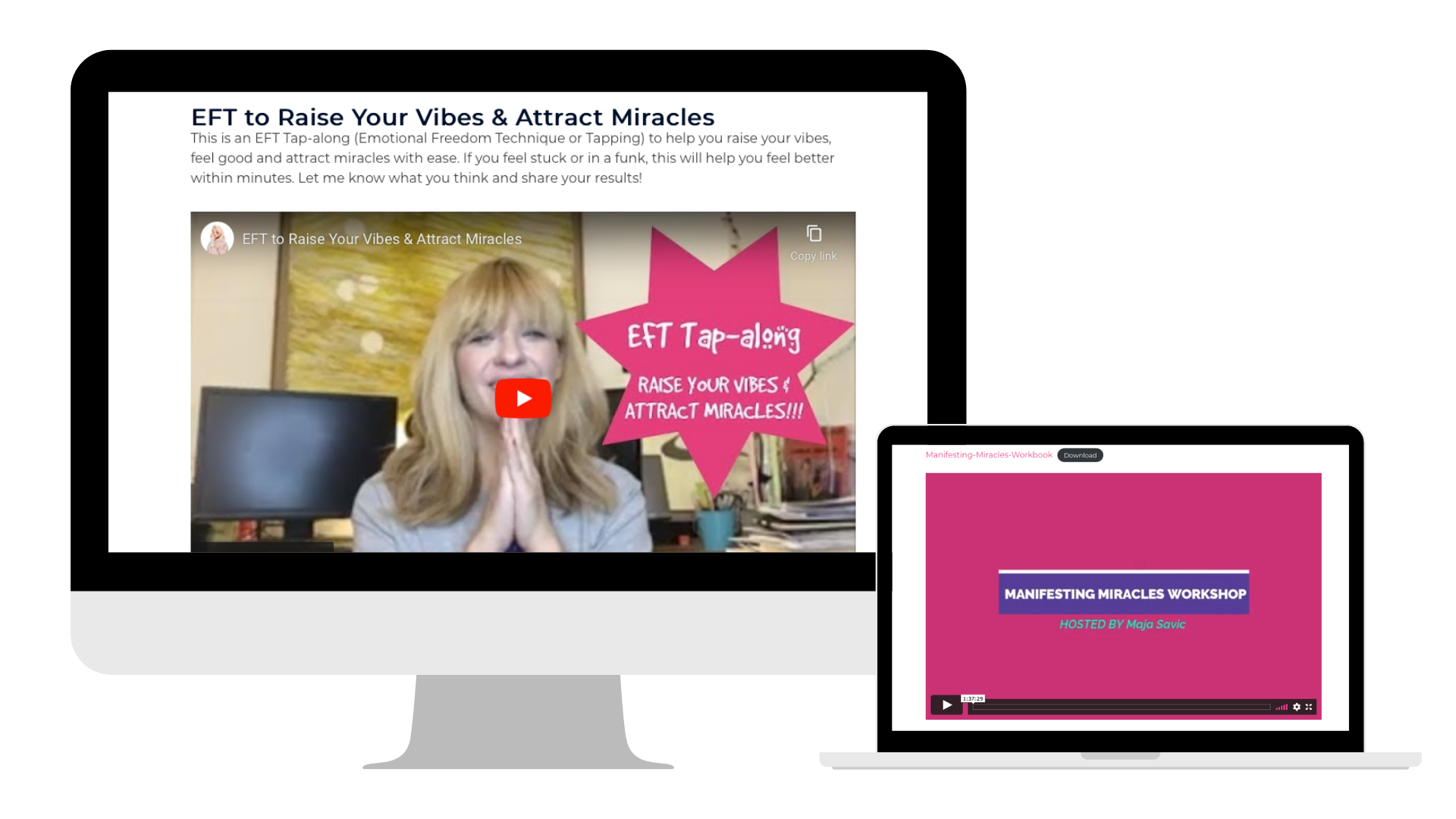 BONUS GOODIES INCLUDED:
☆ Theta Belief Healing to Clear Resistance and Download Empowering Beliefs to help you manifest miracles with ease (20 min mp3)
☆ Master Class on Manifesting Miracles (19 min video)
☆ EFT Tapping to Raise Your Vibration and Attract Miracles (6 min video)
☆ Manifesting Miracles Workshop (1.5h video + workbook)
When you sign up a private FB Community of high-vibing individuals awaits you where you can find support, inspiration and advice on whatever you need in this process. lt is essential to surround yourself with positive people who believe in miracles and that anything is possible! Together we rise stronger and quicker. You don't have to do this alone. We got your back.
Hi there, Miracle Worker!
I know you are meant to live your best life, or else you wouldn't be here. For this I am grateful and honored you chose to check out this challenge. I feel passionate about sharing these practices with you because I've been there. There were times in my life where I thought to myself "WHY is this happening to me?!". I asked the Universe, why aren't you supporting me in these hard times??
There were times where I had no home nor idea where I'd sleep the next day, with cents on my bank account.
Over the years I learned that in those moments IT WAS ESSENTIAL TO STAY IN TRUST. Only then I allowed miracles to happen. And believe – every single time it worked.
Building trust and living in surrender is my own personal practice, as I am a bit of a control freak! It's a challenge, but once you get into it, it is amazing. Knowing I am fully supported every step of the way is such a relief.
And you are too.
LET US STEP OUT OF FEAR AND INTO TRUST TOGETHER.
Sending you loving support!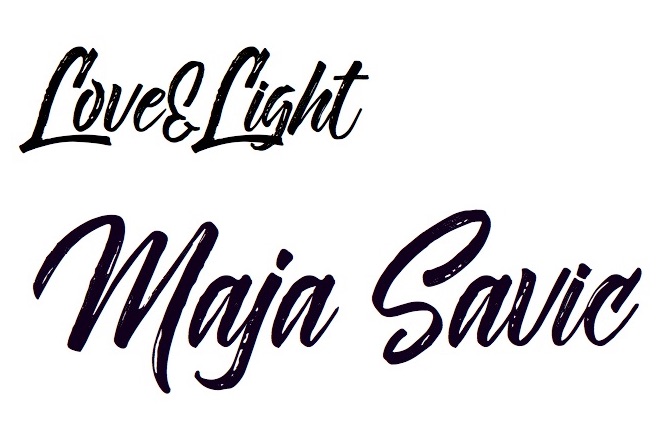 OK, HOW DOES THIS WORK?
✓ You'll get 21 daily practices (video + audio)
✓ Once you sign up you will receive a welcome e-mail and get access to BONUS MODULES to get you started
✓ Weekly LIVE Support Calls in a private FB group
✓ You will have a supportive FB community with whom you get to share your experience!
GOT MORE QUESTIONS?
How does the 21-Day Manifesting Miracles Challenge work?
Once you sign up you'll get a welcome e-mail in your inbox with a link to access the Bonus Materials. DAY 1 activity unlocks on Januarys 1st 2023. Every day a new practice + task will unlock on the platform to become a magnet for miracles! All you need to do is create an account on the Conscious Creators Academy platform.
What if I don't complete the challenge in 21 days? How long do I have access for?
I don't believe in restrictions, so you get to keep the materials forever.
What is the refund policy?
This challenge is non-refundable. I am offering this challenge at a very reasonable price and I'm sure you'll benefit from all the resources you'll receive. If you do choose to sign up I encourage you to commit to it and stick to the end.
Can I join the challenge whenever I want?
Yes, you can start the challenge whenever you'd like.
I don't use Facebook, is it required to take the challenge?
You'll have full access to all the materials on the Conscious Creators Academy platform, so there is no need to go on Facebook if you don't want to. The only thing you'll be missing out on is the interaction with other participants and the support that I'll be offering in the group as I'll be engaging there regularly and offering weekly live calls.
Is the Manifesting Miracles Challenge right for me if I'm new to manifesting?
Sure is! If you're ready to invite miracles into your life and you're open to learning new practices, this will be a lovely experience to get you started.
I'm not sure I believe in miracles…can I still make it happen?
I believe so because this challenge is about building TRUST and we will work on this during our time together. You just really need to want a miracle to happen and then we'll help you align with it and clear any resistance. Actually, in the welcome pack, I have a few resources that can help!