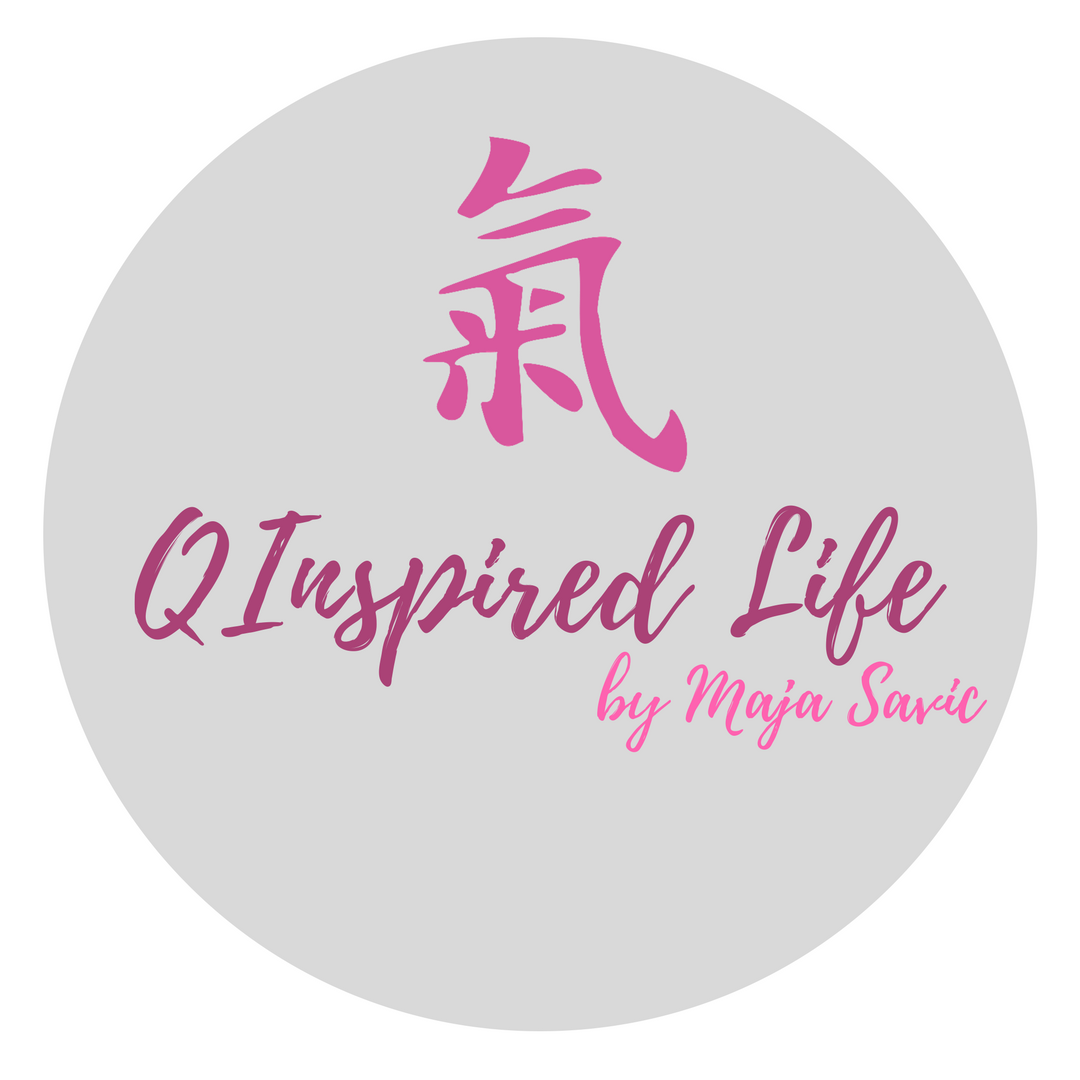 QI + INSPIRATION = MAGIC

QInspired Life is about helping you find balance in life, get the energy you need to heal, find your passion, follow your heart and start living your purpose!! Get all the tools and techniques that can help you in every-day life, like reducing stress, relaxation techniques, improving focus, finding your purpose, discovering your passion, healing on both physical, emotional and mental level, connecting with your True Self, finding inner peace, improving communication skills, and much more…
IF YOU'RE HERE YOU ARE PROBABLY LOOKING FOR A MAJOR TRANSFORMATION IN LIFE.
And guess what!
You are in a good place!
Check out the free resources below, join the community or sign up for my weekly newsletter where I send you guidance, useful tips for life design and/or clearing blocks, and a bunch of freebies on regular basis.
IT'S TIME TO TAKE THAT FIRST STEP AND START TODAY.

I'm Maja Savic.
I am a Holistic Transformation Coach & Healer and my mission is to empower women to feel confident to pursue their heart's desire and design their life under their own terms.
I can help you discover your life purpose, clear any blocks that are stopping you from pursuing your dreams, align with your goals, create your vision and design your life and/or business.
I PROVIDE DEEP TRANSFORMATION AND LONG-LASTING RESULTS.
My job is to inspire you, to help you release anything that is no longer serving you, to help you feel confident and learn to believe in yourself and trust your abilities, to embrace your gifts and love yourself completely and unconditionally.
YOU ARE WORTH IT.
YOU MATTER.
YOU GOT THIS.
THANK YOU LISA FOR YOUR LOVELY TESTIMONIAL!
THANK YOU JACQUELINE FOR YOUR LOVELY TESTIMONIAL!
What my clients say
Rachel B.H. (USA)
Multi-preneur, Mom & Advocate for EhlersDanlos Syndrome
I absolutely loved my session! Maja was able to connect with me on such a deep level so quickly. She was able to really clarify and confirm some big questions! I would absolutely recommend her!
Hannah D. (UK)
Artist, Spiritual Mentor & Healer
Maja has such a calm, intuitive energy with her clients. Her kind nature and light hearted sense of humour makes the experience incredibly fun and inspiring. Her wisdom left me feeling uplifted and motivated. I would highly recommend working with Maja if you want to explore your spiritual journey in more depth.
Duda B. (Australia)
Buddhist Coach AKA Kickass Muse
I love Maja's straight to the point yet highly spiritually knowledgeable approach. Thanks so much Maja for being in my life and I am looking forward to some more great wisdom we come up
with in the future.
Check out Hannah's testimonial about the YUGEN program!
Thank you Emilie for your beautiful energy and kind words!
Let's connect!