ALIGNED LIVING BY DESIGN™
Why not manifest the kind of life you deserve and design it your way?
"I am here to inspire and support you on your journey to freedom and share your gifts with the world.

Are you ready to awaken your inner strength, and reach your full potential?

I would love to see you shine, align with your purpose and live a conscious life of your own design.

Maja Savic
My teachings and methods are designed to help you get into alignment so you can manifest whatever you desire.
LISTEN
Check out my podcast for all who want to follow their heart and live a life of their own design. You can expect practical advice, meditations and useful tips to help you manifest your desired reality
LISTEN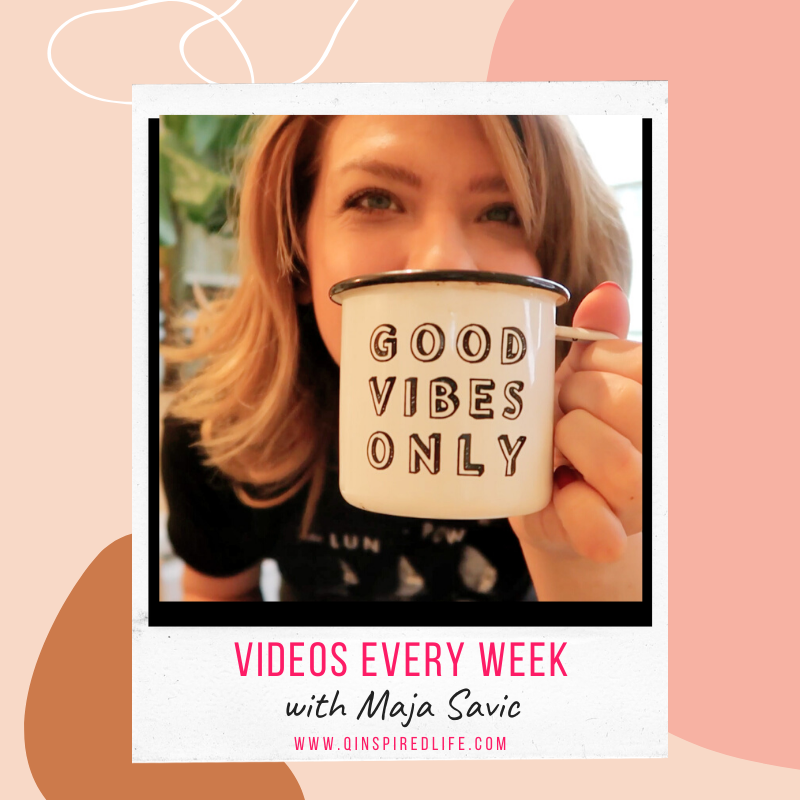 WATCH
Weekly content every Wednesday and Sunday on topics o personal development, manifesting tips, mindset hacks, meditations, monthly numerology forecasts and more!
WATCH
READ
Read my articles on Medium, covering a range of topics for empaths and soulful entrepreneurs – mindful lifestyle, energy management for sensitives, productivity hacks and more.
READ
Paris is officially in lockdown and we are advised to self-quarantine. All events have been…
If this quarantine has made you work from home without preparation, here are my top…
Conscious Planning with the Lunar Cycle It all started a few years ago when I…
QI (also chi or ki) = is believed to be a vital force forming part of any living thing.
Qi translates as "air" and figuratively as "material energy", "life force", or "energy flow". Qi is the central underlying principle in Chinese traditional medicine and in Chinese martial arts. It can also be found in Japanese healing modality Reiki and in Yoga we call the same energy PRANA. I am a Yogini, a Reiki Master and have explored various modalities on how to heal with energy, which I believe is essential for self-healing, as well as manifesting your desired life. Everything around you is energy and you are energy! Once you know how to manage it and focus it intentionally and consciously you can achieve amazing things!
I combine the word QI and Inspiration because I LOVE inspiring people to follow their heart and design to manifest their desired life! I am good at helping you BELIEVE in yourself so there you go. This is how we got – QInspired Life! 
QInspired Life is about helping you find balance in life, get the energy you need to heal, find your passion, follow your heart and start living your purpose! Get all the tools and techniques that can help you in every-day life, like reducing stress, relaxation techniques, improving focus, finding your purpose, discovering your passion, healing on both physical, emotional and mental level, connecting with your True Self, finding inner peace, improving communication skills, and much more..
YOU ARE WORTH IT. YOU MATTER. YOU GOT THIS.
TAKE THE FIRST STEP TODAY TOWARDS YOUR DESIRED LIFE.
Join the Community!
This is a group for women who want something bigger in life and to live in alignment with their purpose, manifest like a pro and design an abundant life and business under their terms. Join to win prizes, get daily coaching and free content!
Join the Tribe!