Do you lack confidence TO GO FOR WHAT YOU WANT?
Do you wish you had some clarity and guidance?
Is your mind full of ideas but you don't take action on any of them cause you don't know where to start?
Do you feel stuck and would really want a change right now?

---
Imagine how thing would be if:
you felt confident to create the life you desire

you knew where to go and what to do in every moment

you could calm your mind and relax within minutes

you had a clear plan to achieve your goals

you had the loving support and guidance to help you become the person that you want to be

you were a powerful manifestEr and co-creator with the Universe

you had a balanced mind, body and soul
ARE YOU WILLING TO DO WHAT IT TAKES TO CREATE THE LIFE YOU DESIRE?
---

Yugen [幽玄] jap.

"An awareness of the universe that triggers feelings too deep and mysterious for words."
Are you ready for a massive leap forward?
The YUGEN Experience is a 4-month long, deep transformational experience to help you trust your inner guidance, raise your awareness and become a co-creator of your desired life in alignment with your highest purpose. It's a combination of Japanese simplicity, Yogic wisdom and Mindful productivity.
the method
Japanese principles to simplify and de-clutter your life, and focus on improvement
Yogic Wisdom to reach a deeper understanding of the world, through effective and deep techniques that will help to balance your body, mind and soul so you feel stable and calm
Mindfulness approach to productivity to raise your awareness and increase focus.
You will receive a personalized routine that I will ask you to follow.
your commitment is crucial to creating a strong foundation for your further progress and to ensure that massive leap forward. 
---
What you get through this experience
Eliminate blocks and whatever doesn't serve you to ensure progress

Create a customized mindset routine to get into an empowered state of mind

Get inspired and confident to move forward fearlessly

Learn how to balance and boost your energy

Increase focus and productivity

Decrease stress levels and learn how to relax and stay in a calm state of mind

Create balance in your life that works best for you

Strengthen your weaknesses and enhance your strong side for total empowerment – use your gifts! They are there for a reason!

Clarify your vision and design your life under your terms

Activate your "inner GPS" so you get your confidence back and trust your inner voice that guides you fully at all times

CREATE A PERSONALIZED STRATEGY THAT WORKS FOR YOU TO ENSURE THAT YOU GET WHERE YOU WANT TO BE AND MANIFEST THE LIFE YOU DESIRE

Live in alignment with your authentic self and following your true purpose

Create a sustainable action plan and define simple and manageable steps towards your goals

Take inspired action towards your goals and create a momentum that ensures success

Create a supportive environment and a plan to stay on track

Boost your productivity and make a massive leap forward towards your desired outcome!

Get my loving support and creative out-of-the box solutions and ideas
---
the program includes:
16 x 90-minute sessions

IN-DEPTH PRE-COACHING QUESTIONNAIRE

Weekly Angel Guidance

Workbook & Worksheets, ACCESS TO MY Meditations & RESOURCE LIBRARY + BONUS TRACKS, and Conscious Planners

NUMEROLOGY READING & TIMELINE FOR FUTURE STEPS

My full support via e-mail throughout the whole period
---
Let me share with you my story and why I want to do this for you
My spiritual path has begun 20 years ago and since then I have been developing my intuition, fulfilling my purpose and consciously creating the life I desire. The thing is – I never really had the support to do it so it took me a long time to fine tune it. In this process of going up and down I have learned the methods and tools to be a conscious creator of your life and I would love to share my best practices with you and you BE YOUR SUPPORT. I know now how valuable that is and how fast you can progress if you have someone to guide you through the process.
Being connected with my higher purpose and aligned to my heart's desire has helped me create the life I desire, manifest things and opportunities I want,  gain confidence to be who I truly am and step into my power, balance my energy so I have enough to share which helps me serve others better (super important!!), and I am basing my decisions on intuition ONLY. You know why? Because it's always correct and you can't go wrong.
Can you imagine what it would feel like if you had that support all the time???
I would be honored to support and help you develop your unique gifts, get clear on what you want and where you want to be, and take inspired action EVERY WEEK to get there. This is an intensive coaching experience where you WILL make a major shift in your life!
So if you're doubting what's possible for you, I want you to know this:
✨ designed my lifestyle of living on 3 locations (Paris, beach house & wherever I choose next as I like to change)
✨ AND am working with amazing clients in my personalized programs where I combine all my passions – inspiration/creativity, spirituality/healing & sound/vibration!!
This is just a glimpse of what I managed to achieve so far, using my techniques and methods, that I would LOVE to share with you! 💕
⏩ You decide how far you want to go.
When you join this program you can absolutely expect to get inspired and empowered to create whatever you want! That's how I roll! And when you feel confident you are unstoppable!! I can show you how to do this and if you're truly committed to making a change in your life you will get results and take a massive leap forward. But you gotta do the work, I won't lie to you.
This process is deep and transformational. Not always pretty and not easy. You will have to push your limits a bit and get out of your comfort zone.
But trust me – it's absolutely WORTH IT!
---
TESTIMONIALS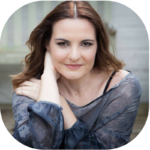 "I love Maja's straight to the point yet highly spiritually knowledgeable approach. Thanks so much Maja for being in my life and I am looking forward to some more great wisdom we come up with in the future."
Duda J. (Australia) – Buddhist Coach AKA Kickass Muse
---
"Brilliant Maja!! Within the first sentence of our call you had hit the reasons why I'm currently sitting in KL airport, the underlying reasons for leaving work last year, and the number one biggest challenge I'm facing!! That was amazing!! Thank you so much for this mornings talk – you gave me both goose bumps and a real sense of direction and affirmation.. that I'm on the right path at the moment! Hugs"
Kate K. (Australia)

---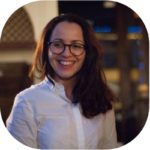 "Maja is a coach with a great spirit: joyful, friendly and full of enthusiasm. She has help me let go of my limiting beliefs and discover a fresh way of setting goals and keep focus on the important. I love her because she is always positive and she has taught me great techniques to help me release tension and re-energize myself when I'm down (like breathing, yoga, mindfulness… and many more). Thank you Maja!"
Elli I. (France)

---

"I absolutely loved my session! Maja was able to connect with me on such a deep level so quickly. She was able to really clarify and confirm some big questions! I would absolutely recommend her!"
Rachel B.H. (USA)

---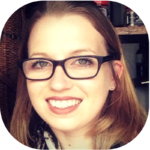 "Maja has such a calm, intuitive energy with her clients. Her kind nature and light hearted sense of humour makes the experience incredibly fun and inspiring. Her wisdom left me feeling uplifted and motivated. I would highly recommend working with Maja if you want to explore your spiritual journey in more depth."
Hannah D (UK)
---
SIGN UP FOR THIS TRANSFORMATIONAL JOURNEY!
LIMITED SPOTS AVAILABLE as I want to ensure top quality of your experience and a personalized approach. 
are you ready for the big leap?